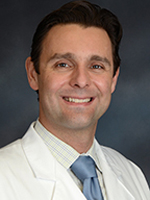 Specialties: Plastic Surgery|Burn Surgery
Dr. Ludwik K. Branski was born in Kraków, Poland. He obtained his medical degree from the University of Bonn (Germany) and Masters of Medical Sciences degree from University of Texas Medical Branch in Galveston, TX. In addition to completing a residency in Plastic and Reconstructive Surgery, integrated program, in Munich and Hannover, Dr. Branski completed a clinical fellowship in Acute Burn and Burn Reconstruction at the University of Texas Medical Branch and Shriners Hospitals for Children-Galveston. He also completed a postdoctoral training in translational burns research at Shriners Hospitals for Children-Galveston. In 2013, Dr. Branski returned to the University of Texas Medical Branch and currently serves as an Assistant Professor in the Department of Surgery, Plastic Surgery Division, and as a staff surgeon at Shriners Hospitals for Children. He also serves as the Medical Director of the Tissue Bank at Shriners Hospital.
Dr. Branski is an expert in surgical reconstruction of severe burns. He is currently funded by the Department of Defense to study the benefits of growth factor on muscle regeneration in severely burned patients and by the National Institute of Health on the effects of chronic Catecholamine exposure on post-burn scarring. His other research activities center on the use of fat grafting for alleviating hypertrophic scars after severe burns. He has authored over 40 peer-reviewed publications and presented his work at numerous national and international meetings.
He is a member of the American Burn Association, International Society for Burn Injuries, Wound Healing Society, Shock Society, Society of Critical Care Medicine, and the German Association of Surgery and the German Association of Plastic Surgery to name a few. He is the recipient of several awards, including a young investigator award from the Society of Critical Care Medicine. Dr. Branski's research interests are in burn metabolism, hypertrophic scarring and burn reconstruction, CO2 Laser treatment for the treatment of hypertrophic scarring, wound healing and burn wound infections.
Medical/Professional School:
University of Bonn Medical School - Dusseldorf, Germany, MD, 2001
University of Texas Medical Branch - Galveston, TX, MMS, 2009
Residencies:
Plastic Surgery, Hannover Medical School - Hannover, Germany, 2003
Ludwig Maximilian University of Munich - Munich, Germany, 2005
Fellowships:
Burn Fellowship, Shriner's Burn Hospital for Children - Galveston, TX, 2011
UTMB Health Plastic Surgery - Galveston
1005 Harborside Drive
Galveston, TX 77550
Fax: (409) 772-4456
---
Why do some providers have no ratings?
At UTMB, a provider's ratings are only posted when she/he has a minimum of 30 completed surveys within the past twelve months. New-to-UTMB providers or individuals in less common areas of practice may be temporarily under this threshold. We set this baseline to ensure we offer the most accurate reflection of each Individual.
Read more about Ratings and Comments