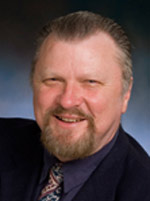 Departments: Pedi Adolescent /Behavioral He
Specialties: Psychiatry and Behavioral Health - Child and Adolescent
Dr. Mize specializes in child development and behavior in the Division of Adolescent and Behavioral Health. A native Texan, Dr. Mize earned his medical degree at Baylor College of Medicine, where he also completed his pediatric residency and a one-year fellowship in developmental pediatrics.
Dr. Mize also completed an additional three years of fellowship training in behavioral and developmental pediatrics at Case Western Reserve University. He is certified in the subspecialty of developmental and behavioral pediatrics.
Prior to joining UTMB, Dr. Mize was in clinical practice at the University of Illinois College of Medicine in Peoria, caring for children with developmental delay, ADHD with co-morbidities, autism spectrum disorders, behavior problems and psychosomatic problems.
Dr. Mize is interested in complementary medicine, nutrition and neuro-feedback as adjuncts to traditional care. His research interests include nutrition and essential fatty acids in brain development, brain biofeedback treatments for children with ADHD, and screening for learning disabilities.
He is a Fellow of the American Academy of Pediatrics and a member of a number of professional organizations, including the Society for Developmental and Behavioral Pediatrics and the Interdisciplinary Council on Developmental and Learning Disorders.
Medical/Professional School:
Baylor College of Medicine - Houston, TX, MD, 1976
Residencies:
Pediatrics, Baylor College of Medicine - Houston, TX, 1978
Fellowships:
Developmental and Behavioral Pediatrics, Baylor College of Medicine - Houston, TX, 1979
Developmental and Behavioral Pediatrics, Case Western Reserve University School of Medicine - Cleveland, OH, 1997
---
Certifications:
Pediatrics,American Board of Pediatrics
Developmental Behavioral Pediatrics,American Board of Pediatrics
UTMB Health Pediatric Primary and Specialty Care, Bay Colony
2785 Gulf Freeway South #2.200
League City, TX 77573
Fax: (409) 772-3680
---
Why do some providers have no ratings?
At UTMB, a provider's ratings are only posted when she/he has a minimum of 30 completed surveys within the past twelve months. New-to-UTMB providers or individuals in less common areas of practice may be temporarily under this threshold. We set this baseline to ensure we offer the most accurate reflection of each Individual.
Read more about Ratings and Comments