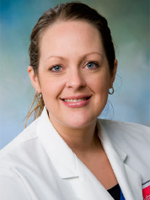 Specialties: Family Medicine|Pediatrics - General|Urgent Care
Falon Turner was born and raised in Brazoria County. She began her nursing education in 2007 and completed it with her Master's of Science in Nursing in 2012. She joined the UTMB Community Based Clinics in Lake Jackson in January of 2015.
Falon is a member of the American Academy of Nurse Practitioners and the Houston Area Nurse Practitioner Association. She enjoys outdoor activities, hanging out with her children and cooking.
No Education Details to Display
UTMB Health Pediatric Primary Care - Lake Jackson
208 Oak Drive South
Lake Jackson, TX 77566
Fax: (979) 285-2904
---