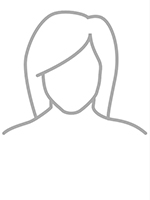 Maternal and Child Specialist
Departments: Obstetrics and Gynecology
Specialties: OB/GYN (Obstetrics and Gynecology) - Women's Health Care
No Education Details to Display
---
Certifications:
Certified Nurse Midwife,American Midwifery Certification Board
UTMB Health RMCHP - Dickinson
3828 Hughes Court
Dickinson, TX 77539
Fax: (281) 534-4598
---
UTMB Health RMCHP - Texas City
2000 Texas Avenue
Texas City, TX 77590
Fax: (409) 643-8367
---
Why do some providers have no ratings?
At UTMB, a provider's ratings are only posted when she/he has a minimum of 30 completed surveys within the past twelve months. New-to-UTMB providers or individuals in less common areas of practice may be temporarily under this threshold. We set this baseline to ensure we offer the most accurate reflection of each Individual.
Read more about Ratings and Comments