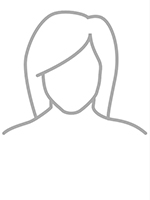 Ann Ross, FNP is a Family Nurse Practitioner who manages the Teen Health clinic in Texas City. Ms. Ross became a Licensed Vocational Nurse in 1981. She earned a Bachelor's of Nursing in 1987 and a Master's of Nursing in 2001, both from the University of Texas Medical Branch. Ms. Ross joined the Teen Health team in 2003.
No Education Details to Display
No Location data to display
Why do some providers have no ratings?
At UTMB, a provider's ratings are only posted when she/he has a minimum of 30 completed surveys within the past twelve months. New-to-UTMB providers or individuals in less common areas of practice may be temporarily under this threshold. We set this baseline to ensure we offer the most accurate reflection of each Individual.
Read more about Ratings and Comments