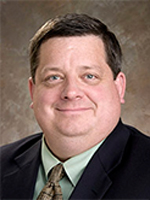 Dr. Joel Patterson was born in Houston, Texas. After growing up primarily in Colorado, he attended Baylor University in Waco, Texas and in 1985, he received his Bachelor of Arts (cum laude) in chemistry. After a few years of working as a research chemist in the field of civil engineering, Dr. Patterson moved to Galveston where he began his medical career. He was granted his Doctor of Medicine (cum laude) with research honors from the University of Texas Medical Branch (UTMB) in 1991 and continued his postgraduate training in neurosurgery, completing his residency in 1997. As a medical student, he was the recipient of the Medical Student Research Award, the Donald Duncan Memorial Scholarship in Anatomy, was elected to Alpha Omega Alpha, and was a Co-Director of the 32nd Annual National Student Research Forum in 1991. He completed his neurosurgical training at UTMB in 1997.
On completion of his neurosurgical training, he and his family moved to Texarkana, Texas where he joined a successful neurosurgical practice. While in Texarkana, Dr. Patterson was instrumental in the establishment of a Level II Trauma Center at one of the community hospitals and served on numerous committees with a variety of leadership roles. In 2003, he returned to Galveston where, in addition to establishing a robust clinical practice, he has been an integral participant in a number of educational, clinical, and administrative endeavors.
After Hurricane Ike devastated the community and institution in 2008, Dr. Patterson was asked to assume leadership of and rebuild the Division of Neurosurgery at UTMB. Despite some very trying times and seemingly insurmountable challenges, the faculty and residents within the Division have been successful in re-establishing the clinical practice, maintaining accreditation of the training program, and contributing to the advancement of the field through scholarly activity.
Medical/Professional School:
University of Texas Medical Branch - Galveston, TX, MD, 1991
Residencies:
Surgery, University of Texas Medical Branch - Galveston, TX, 1992
Neurosurgery, University of Texas Medical Branch - Galveston, TX, 1997
---
Certifications:
American Board of Neurological Surgery, Neurological Surgery
250 Blossom Street 4th Floor
Webster, TX 77598
Fax: (832) 632-7866
1005 Harborside Drive 5th Floor
Galveston, TX 77555
Fax: (409) 772-4456