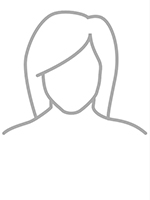 Departments: Internal Medicine
Prior to acquiring her Nurse Practitioner's license in 2015, Adetutu worked as an RN in the TDCJ Women's Unit for nine years. In her role as Nurse Practitioner, she will be working primarily on a grant, "Identifying Therapeutic Targets of Accelerated Sarcopenia".
No Education Details to Display
---
Certifications:
Texas Board of Nurse Examiners, Registered Nurse
American Academy of Nurse Practitioners, Family Nurse Practitioner
No Location data to display
Why do some providers have no ratings?
At UTMB, a provider's ratings are only posted when she/he has a minimum of 30 completed surveys within the past twelve months. New-to-UTMB providers or individuals in less common areas of practice may be temporarily under this threshold. We set this baseline to ensure we offer the most accurate reflection of each Individual.
Read more about Ratings and Comments