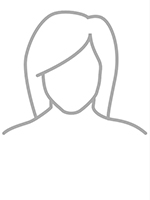 Specialties: Anesthesiology
Michele (Shelley) Tholcken, MSN, RN, CPNP, CRRN is a Pediatric Nurse Practitioner in Pediatric Special Services certified by the Board of Nursing for the State of Texas. Ms. Tolcken is a certified pediatric nurse practitioner recognized by the National Board of Pediatric Nurse Practitioners since 1992. She is also a certified rehabilitation nurse recognized by the Association of Rehabilitation Nurses. Ms. Tholcken received her PNP, MSN and BSN in Nursing at the University Of Texas School Of Nursing in Galveston, TX. Shelly has been with the Department of Pediatrics since 2001.
No Education Details to Display
---
Certifications:
Registered Nurse,Board of Nurse Examiners
Pediatric Nurse Practitioner,National Board of Pediatric Nurse Practitioners
Rehabilitation Registered Nurse,Rehabilitation Nursing Certification Board
No Location data to display
Why do some providers have no ratings?
At UTMB, a provider's ratings are only posted when she/he has a minimum of 30 completed surveys within the past twelve months. New-to-UTMB providers or individuals in less common areas of practice may be temporarily under this threshold. We set this baseline to ensure we offer the most accurate reflection of each Individual.
Read more about Ratings and Comments