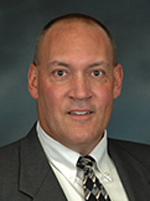 Dr. Eric Cole was born and raised in Durham, North Carolina, where he graduated from high school as a national merit semifinalist. He attended Stanford University, and then returned to Durham for Duke University Medical School. He remained at Duke for his Otolaryngology residency, and then completed his Plastic Surgery residency at the University of North Carolina in Chapel Hill. Dr. Cole practiced both Plastic Surgery and Otolaryngology in Chapel Hill from 1999-2006 where he was on staff at many hospitals including the Durham Veterans Administration where he helped train Duke Plastic Surgery and Otolaryngology residents.
Dr. Cole joined an academic private practice in his wife's home town of Norfolk, Virginia in 2006 after the birth of their first and only child. He performed craniofacial and pediatric surgery at Childrens Hospital of the King's Daughters and continued his training of residents and medical students. He developed an interest in cleft surgery and travelled internationally with Operation Smile. His decision to pursue full time academics in 2010 led to his completion of the prestigious Craniofacial and Pediatric fellowship at Childrens Hospital of Los Angeles / University of Southern California.
Dr. Cole joined the University of Texas Medical Branch (UTMB) immediately after training, and he currently performs surgery at Shriners Hospital in Houston and Galveston in addition to UTMB. He enjoys his role as Director of Craniofacial and Pediatric Plastic Surgery. He has recently been on a medical mission for cleft surgery to the Dominican Republic in order to augment resident training and increase international ties to UTMB. He has published several articles in peer-reviewed journals, and has several more recently accepted. He recently authored a chapter on Pediatric Midface Fractures for the upcoming text Operative Techniques in Plastic Surgery. He is a member of multiple national Plastic Surgery organizations, and currently serves on the American Board of Plastic Surgery as an Oral Board Examiner.
Medical/Professional School:
Duke University School of Medicine - Durham, NC, MD, 1994
Residencies:
Otolaryngology, Duke University School of Medicine - Durham, NC, 1997
Plastic Surgery, University of North Carolina - Chapel Hill, NC, 1999
Fellowships:
Craniofacial Plastic Surgery, Magee-Rosenblum Plastic Surgery - Norfolk, VA, 2007
Craniofacial Plastic Surgery, Children's Hospital of Los Angeles - Hollywood, CA, 2011
---
Certifications:
American Board of Otolaryngology, Otolaryngology
American Board of Plastic Surgery, Plastic Surgery
2240 Gulf Freeway South
League City, TX 77573
Fax: (281) 309-0419