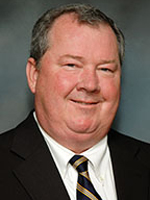 This individual is in a non-scheduling role
Dr. Mileski is Professor in the Department of Surgery and holder of the Chela and Jimmy Storm Distinguished Professorship in Surgical Research. He also serves as Chief of Trauma Services. Dr. Mileski is a skilled and caring surgeon and an exceptional teacher. He has distinguished himself nationally and internationally as an investigator in the area of trauma and critical care. He has published numerous peer-reviewed articles and book chapters, and has received significant funding from the NIH and fro private industry. Dr. Mileski has presented his work at professional meetings of national and international scope. He serves on the editorial board for Shock, Journal of Burn Care and Rehabilitation, and Surgical Infection Forum. Dr. Mileski earned his MD degree from the University of Medicine and Dentistry, New Jersey in 1983.
Medical/Professional School:
University of Medicine and Dentistry of New Jersey, Medical School - Newark, NJ, MD, 1983
Internships:
Surgery, Northwestern University - Chicago, IL, 1988
Residencies:
General Surgery, Northwestern University - Chicago, IL, 1988
Fellowships:
Trauma Surgery, University of Washington - Seattle, WA, 1990
---
Certifications:
American Board of Surgery, Surgery
American Board of Surgery, Surgical Critical Care
No location details to display
Why do some providers have no ratings?
A provider may have no ratings for several reasons. A provider's ratings are only posted when she/he has a minimum of 30 completed surveys within the past twelve months. New-to-UTMB providers or individuals in less common areas of practice may be temporarily under this threshold. Also, the UTMB Health provider directory includes listings for independent community physicians and other health care providers who serve patients in our facilities. Ratings for these individuals, who are part of their own private practices, are not currently available to us.
Read more about Ratings and Comments