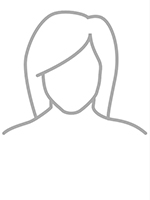 Timesha Edwards is a physician assistant for the Teen Health Center at Central Middle School in the Department of Pediatrics. She received her Masters of Medical Science in Physician Assistant Studies from the University of Tennessee Health Science Center in Memphis, TN.
She joined the UTMB Department of Pediatrics in November 2017. She sees patients from newborn to 21 years of age for acute care illnesses, sport physicals and well child visits.
Timesha is NCCPA board certified and certified with the Texas Physician Assistant Board.
No education and certification details to display
No location details to display
Why do some providers have no ratings?
A provider may have no ratings for several reasons. A provider's ratings are only posted when she/he has a minimum of 30 completed surveys within the past twelve months. New-to-UTMB providers or individuals in less common areas of practice may be temporarily under this threshold. Also, the UTMB Health provider directory includes listings for independent community physicians and other health care providers who serve patients in our facilities. Ratings for these individuals, who are part of their own private practices, are not currently available to us.
Read more about Ratings and Comments